 Riding with you
since 1949
Ruling the roost in the Indian market for decades, TI Cycles evolves with you, bringing to you a riding experience that you will always cherish.
About the company
Established in 1949 by the Murugappa Group in collaboration with Tube Investments (UK), TI Cycles has transitioned from just dealing with bicycle manufacture and design to becoming an expert in mobility and well-being solutions.
Known best for its flagship bicycle brands – BSA, Hercules and Montra, TI Cycles has practically created and perfected every new cycle category in the country – the first MTB, the first geared bike, the first Shox model, the first girls' bike, the first kids' bike, the first light roadster, the first carbon frame bike and India' first cycling café. The first Hercules bicycle rolled out in 1951 – the firsts of many. Three more brands were added to the portfolio – Phillips in 1959, BSA in 1964 and Montra in 2011.
TI Cycles has plants at Chennai, Nasik and Noida; and major warehouses at Guwahati, Durgapur, Patna and Cuttack and regional offices, through which it serves it nationwide 2500 plus dealer-network. The energy of the company can be felt nationwide, thanks to its primary dealers and 10,000 plus secondary dealers.
Certified with ISO 9001:2000, OSHAS 18001-2007 and ISO 14001-2004, TI Cycles is a quality and customer centric organization.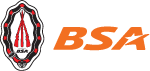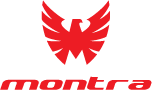 With the changing retail environment, TI Cycles introduced the BSA Hercules Exclusive stores – one-stop premium shops for all bicycling and fitness requirements – revolutionizing the bicycle outlets in India. The stores (more than 200 in number) have a customer-friendly ambience and serve as models for other bicycle outlets in the country. The company has also launched over 200 rural Hercules BSA stores.
Track and Trail offers an international range of bikes for the discerning cyclist. Faster, lighter and stronger than any cycle ever created in India, Montra brings international standard carbon bikes to India, designed and manufactured domestically for the first time.
Living up to its dynamic vision of going beyond just bicycles, TI Cycles has also forayed into fitness and wheels for infants and toddlers with Hercules Fitness and BSA Champ respectively.
In keeping with its visionary status, TI Cycles rides and conquers future trends, be it in new products, areas of business or retail.